PlayStation®2 (Model #SCPH-70011 and 70012) AC Adaptor Replacement Program
Find the PlayStation®2 model number
Find the PlayStation®2 barcode number
Find the AC Adaptor manufacturer
Find the AC Adaptor manufacture date
To locate the PlayStation®2 model number, first, remove any discs from the system. Turn off the unit and unplug the AC Power Adaptor and AV cables. The model number can be found on a sticker that will either be located on the back, bottom, or side of the PlayStation®2 console. The model number will begin with the four letters "SCPH" followed by five numbers.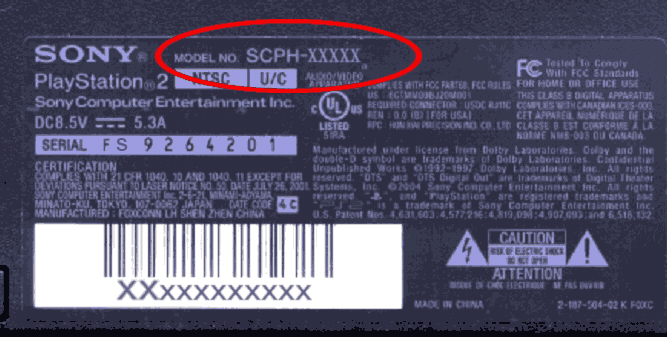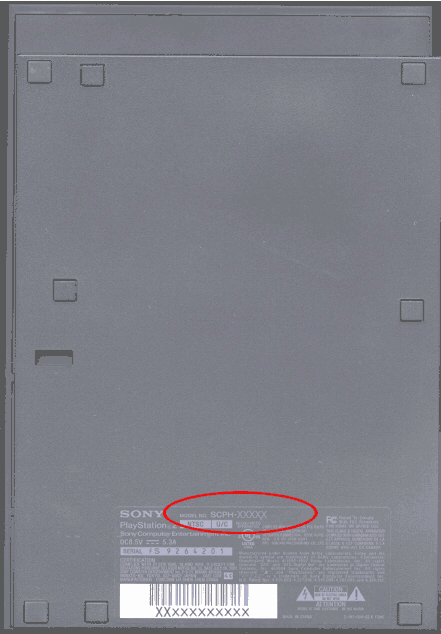 The barcode number will be located either on the bottom of the label or on the right hand corner of the label in a white box on the PlayStation®2. The barcode number will begin with two letters followed by a series of numbers.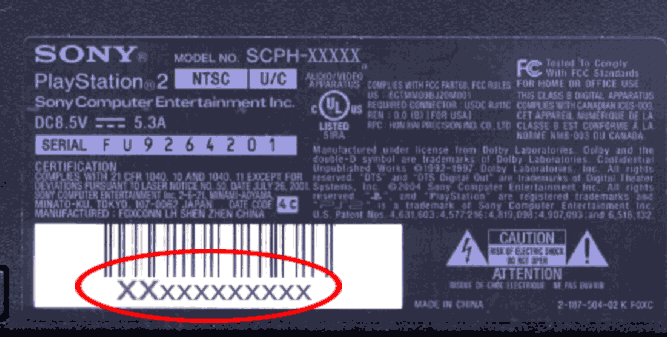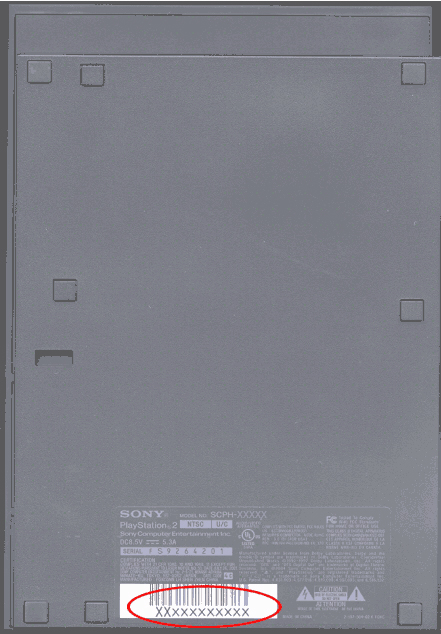 To locate the manufacturer of the AC Adaptor, first make sure the AC Adaptor is not plugged into the PlayStation®2 or the wall outlet. Near the center of the label on the AC Adaptor, locate a small box above the large letters "C" and "E". The AC Adaptor manufacturer is located on the first line of the second box down from the top.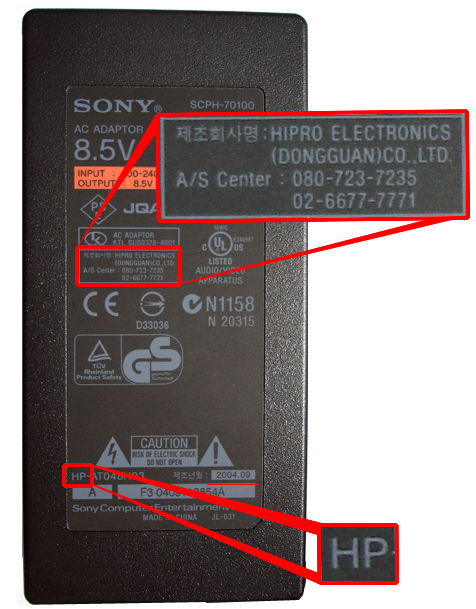 To locate the date of the AC Adaptor manufacture, on the right hand corner of the AC Adaptor label, find a small box located below the large exclamation point. The box will have the four digit year, followed by a period and then the two digit month.